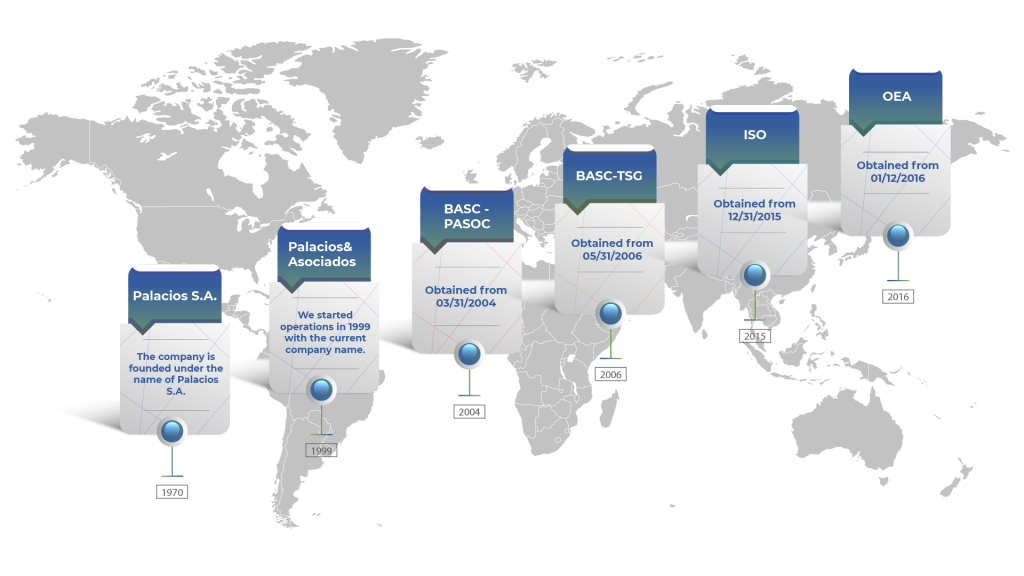 OUR
Value proposal
We are a Logistics Operator that provides comprehensive solutions in customs agency, cargo, transportation, storage and advice in different jurisdictions throughout the Peruvian territory.
We have more than 50 years of experience and a solid team of professionals, complemented by a robust and flexible technological platform. Dozens of leading companies in the country use our services and can attest to the ethics and guarantee of our logistics solutions.
We focus on continuous quality improvement, which is the basis of our three certifications: BASC, ISO 9001 and OEA.
CLIENTS WHO
Technology and Telecommunications